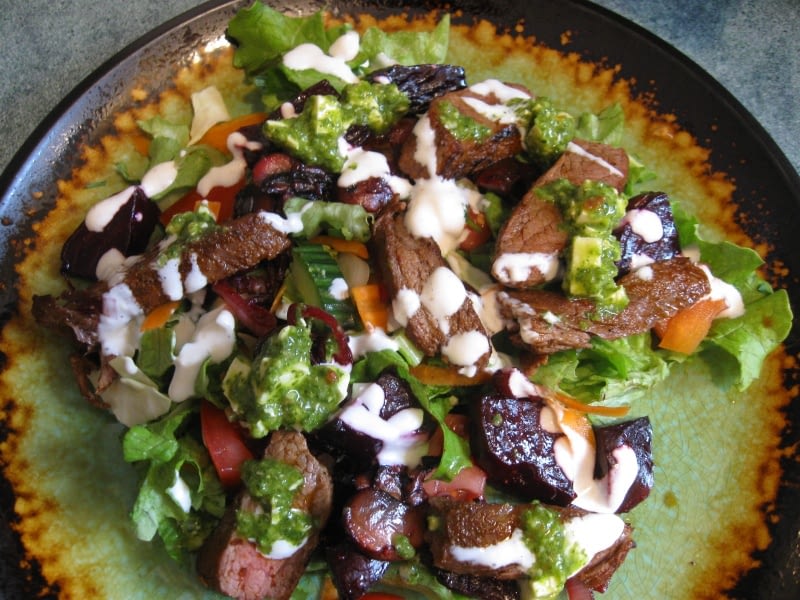 This is not a recipe.  Well, that is not quite true.  There are actually 4 different recipes in this meal - based on leftovers.  Normally I would not do a post like this but I just had to.  First, my dtr. would go out of her mind with this meal....(she actually makes all of these recipes) and second, it was too dang good not to share.  Through this blog, my daughter has really made "headway" cooking in the kitchen.  How great is that?  From someone who never even wanted to cook too!
First, we had  Joy Bauer's Spice Rubbed Flank Steak with Chimichurri Sauce for dinner the other night.  So delicious - I made a couple of changes to the spice rub, which included Smoked Paprika.  Then I added crumbled Feta Cheese to the Chimichurri Sauce.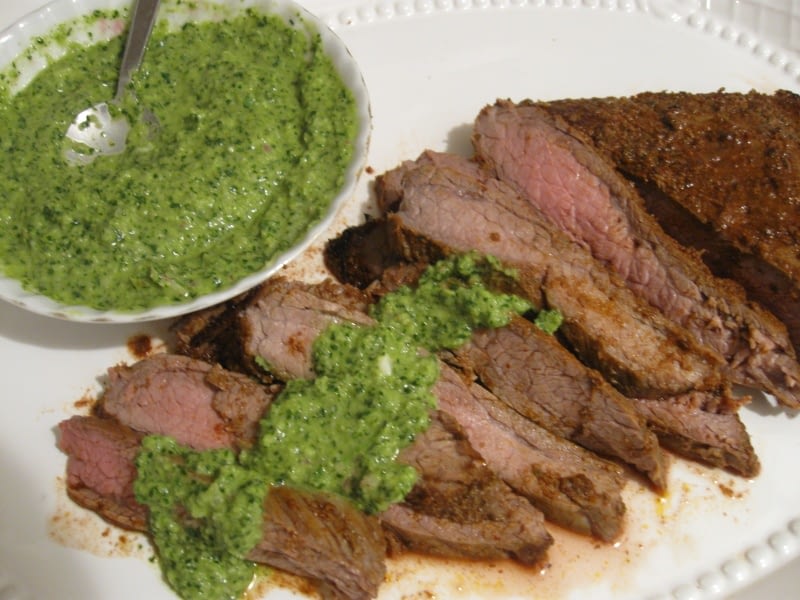 There was a lot of steak leftover as well as Chimichurri Sauce, as well as fresh salad, and my Caesar Salad Dressing.
Then I remembered my recipe for A Most Sinful Salad - so this is a take on that recipe.  With some changes - Time to make Roasted Beets.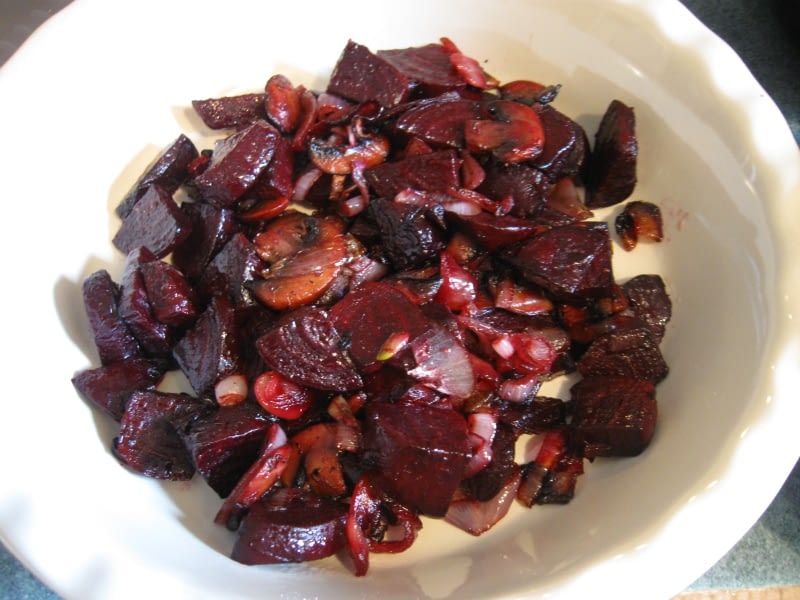 This was made in the morning, then put into the refrigerator.
For the rest of this meal here are the ingredients:
3 Tblsp. Bacon renderings
6-8 crimini mushrooms, sliced
1 sliced shallot
leftover Spice Rubbed Flank Steak (or you could grill a fresh steak)
Leftover Chimichurri Sauce
Leftover Caesar Salad Dressing
Heat up a frying pan on medium heat with the bacon renderings.  Add the mushrooms, and shallots, sauteing until golden.  Then add the roasted beets - you might need a drizzle of Olive oil.

Saute about 3 minutes - just to heat the beets through, then transfer to a bowl.
Add the steak strips to the pan, saute a minute or two until heated through, then transfer to a bowl.

Next: Freshly made Salad - we had organic leaf lettuce, organic shredded cabbage and carrot, green onions, tomatoes, celery, cucumber - whatever veggies you like best.
So here is the order of the meal:
Leftover Chimichuri Sauce and Caesar Salad Dressing:

Then sauted Roasted Beets, mushrooms and shallots:

Then leftover salad, with seared dry rubbed steak and roasted sauted beets and mushrooms:

Then drizzle on the leftover Chimichurri Sauce and the Caesar Salad dressing...heaven on a plate.  🙂