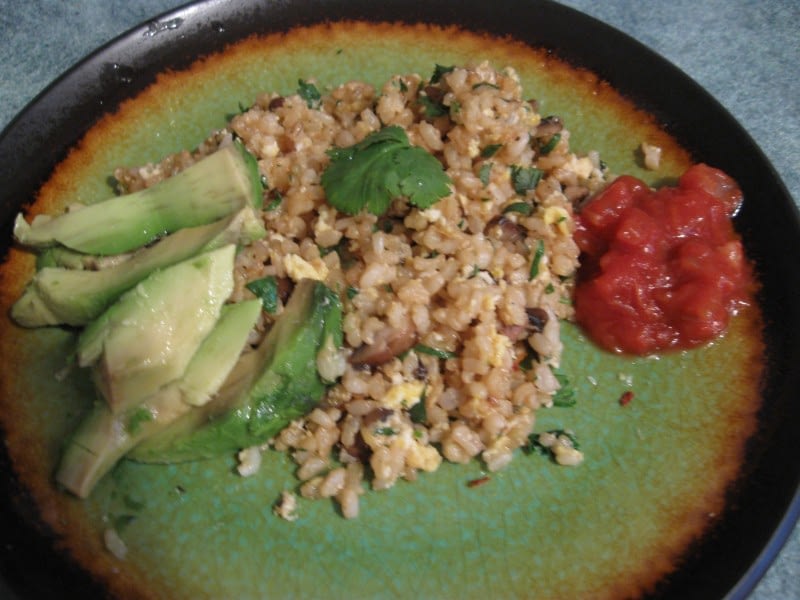 If you have leftover rice in the fridge, ripe avocados, and a busy day ahead of you, this makes a really good hearty breakfast to get your day started.  Hardly a recipe, but had to share anyways....dang yummy!  My days are still crazy busy...but loving it!
about 1 to 1  1/2 cups cooked brown rice
Olive oil
2 crimini mushrooms, diced
2 minced garlic cloves
1 large organic egg
1 tsp. Tamari sauce
1 Tblsp. minced cilantro
fresh cracked pepper
sliced avocado
salsa
Heat up a frying pan low to medium heat.  Add in a good drizzle of olive oil, and then add in the minced garlic and diced mushrooms, sauteing until the mushrooms are golden.  Add in the rice, and Tamari sauce, continue to saute and combine.
Then move the rice to the outer edges of the pan, crack the egg into the center, and whisk to scramble.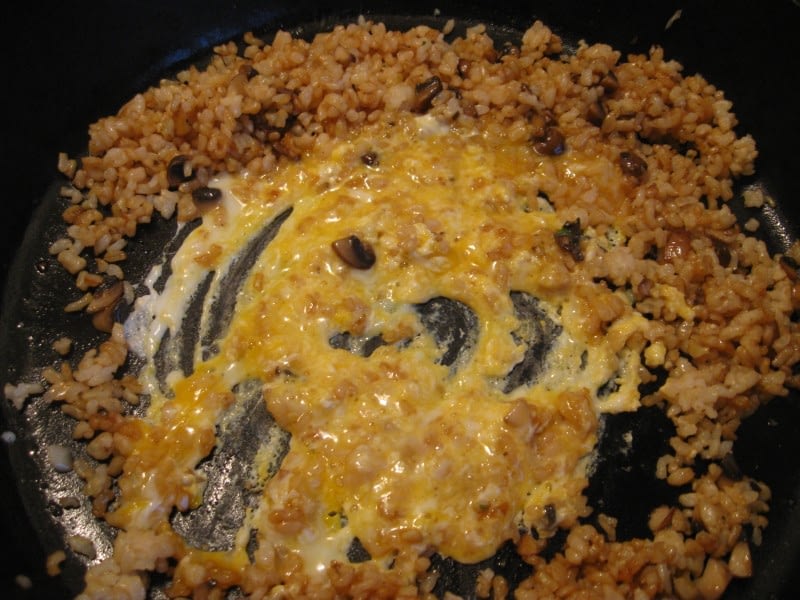 Once the egg is cooked, mix in the rice, continuing to cook, then add in the cilantro and fresh cracked pepper, stirring to combine.  Serve with salsa and sliced avocado.  Hearty, and yummy to get your day started!