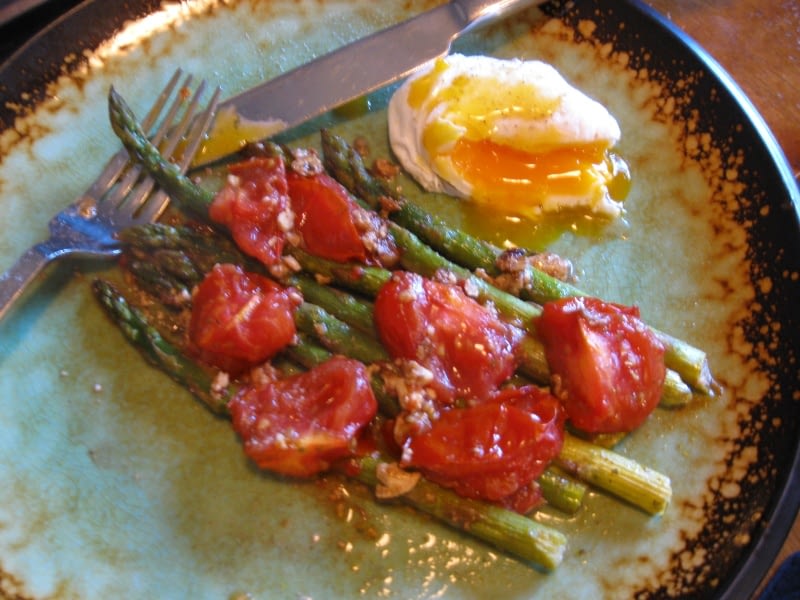 We live for asparagus season in this household.  When it arrives - we have asparagus dishes pretty much every day.  Here is an interesting article on the health benefits of this power food.
This is not so much of a recipe, but more of a method - so easy, and so tasty.  I'll also post some of our favorite asparagus recipes to entice your taste buds.
ROASTED ASPARAGUS AND TOMATOES WITH FETA CHEESE AND POACHED EGGS:
8 fresh asparagus spears
feta cheese
dash of season salt - I used this one
dash of balsamic vinegar
3 small tomatoes sliced
splash of olive oil
salt and pepper
Preheat the oven to 375 degrees.  Add the asparagus to a roasting pan along with the tomatoes, and a sprinking of feta cheese, olive oil, season salt, balsamic vinegar, salt and pepper tossing to combine.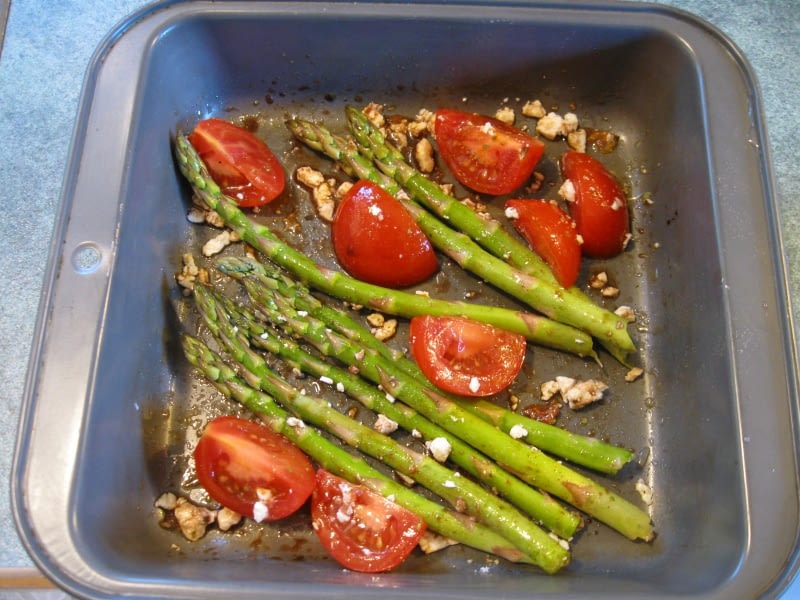 Roast for 20 minutes and serve along side a poached egg.  This dish is lovely on it's own, or as a side dish to any main meal.
Onto more asparagus dishes:
ROASTED ASPARAGUS BACON CHEESE TART: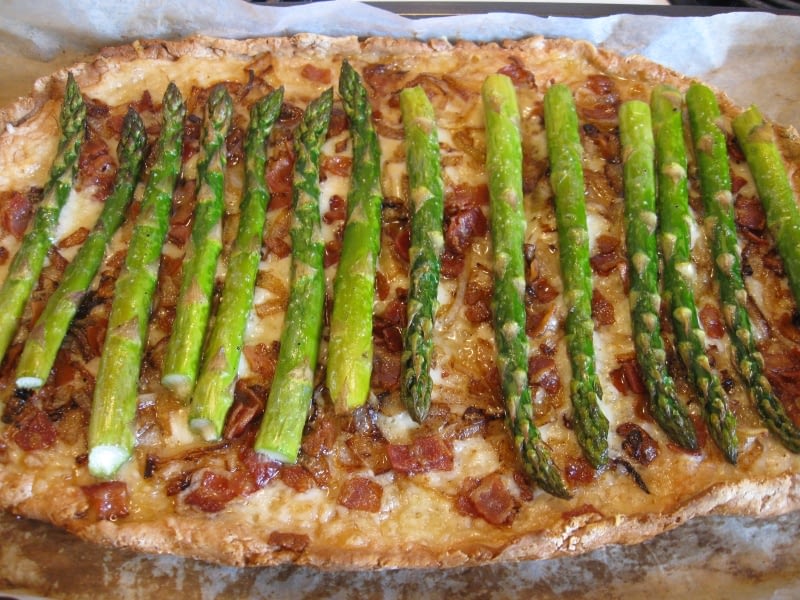 Then we have a lovely CREAM OF ASPARAGUS VEGETABLE SOUP: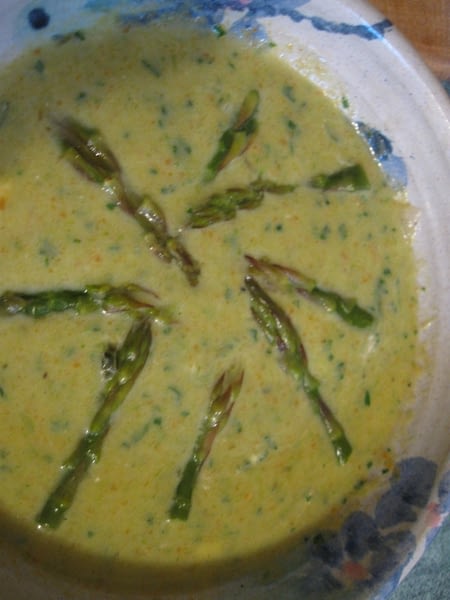 One of my very favorite risotto's:  VEGETARIAN RISOTTO:

And finally a delicious SHRIMP AND ASPARAGUS SALAD:

Recently, I had a most delicious asparagus dish at a restaurant - it was to die for.  It was asparagus wrapped in goats cheese and polenta.  It looked difficult to make, but I will give it a try, and keep everyone posted if it works out. Not holding my breath here...but wish me luck!