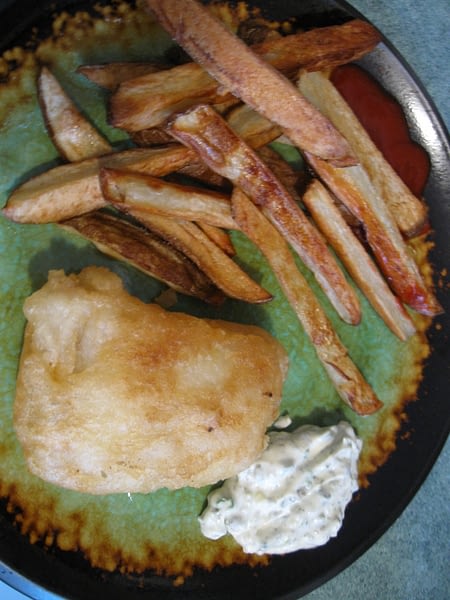 This week is a celebratory week. First, it is my DH's birthday around the corner. One of his most favorite Gluten Free Meals is: Gluten Free Fish and Chips. We had this most delicious dinner the other night - homemade Tartar Sauce, homemade Ketchup and a side dish of Coleslaw.  I have to say, it is the best Fish and Chips I have ever had - hands down.  The recipe is from Tyler Florence - however, I changed up the flours and as a result, the fish is even lighter and crisper.  We used fresh Grey Cod - a must, if you can not get fresh Halibut. Seriously worth a try. We have this meal once or twice a year - it never disappoints.
Then DH wanted Chocolate Cake with Mocha Icing. This is a once in a while treat too. But, such a great birthday celebration cake.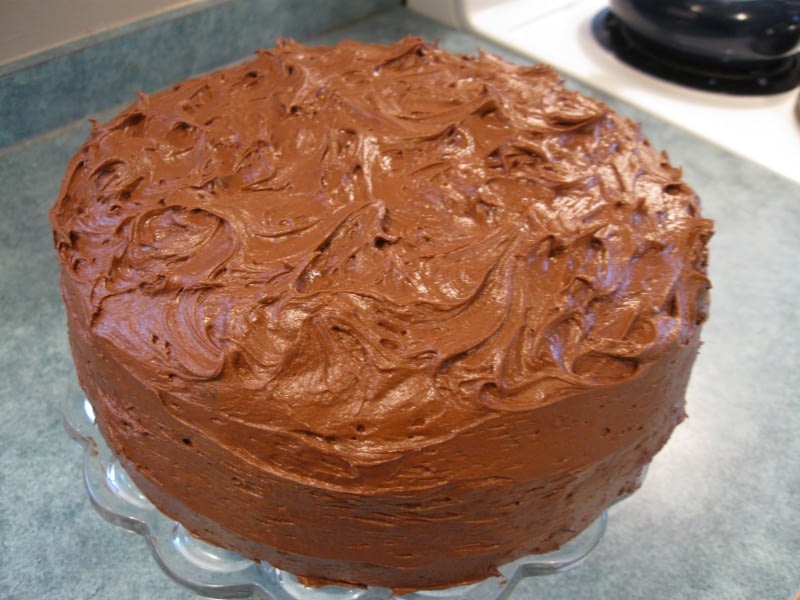 Happy Birthday Dear Husband...yes their will be more of your favorite foods during the week.  There are a couple of Vegetarian Meals included..despite my DH being a hunter gatherer "meat" man, I do get in a few delicious Vegetarian Meals once in a while...and he loves them!
The other Celebration:  GLUTEN FREE DELIGHTFULLY DELICIOUS is now TWO YEARS OLD!  Mercy...where did the time go?  Well over 300 recipes later...how did that happen??  All I know is, I have loved every minute of it.  To those of you that support my blog:  I love reading all of your kind comments, sharing of recipes, sharing life - I could not be more thankful.  Bless all of your hearts...big kisses to all of you!
So, here are links to a few of our favorite recipes.... Hope you enjoy, Ina
Gluten Free Vegetarian Lasagna: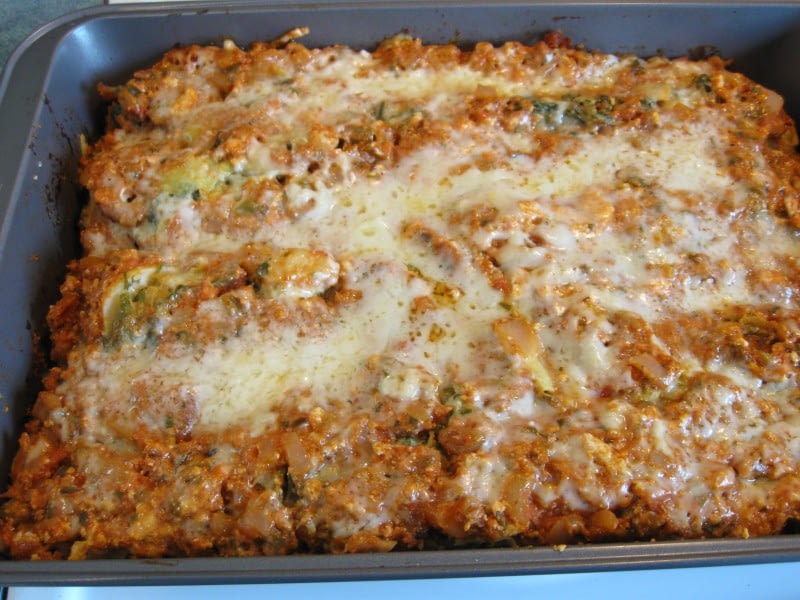 Chicken in a Pomegranate Citrus Glaze,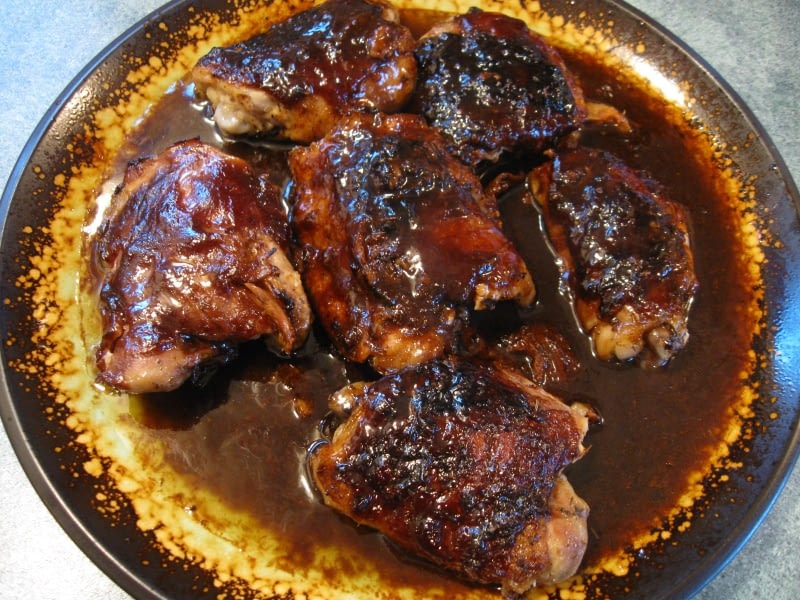 Asian Style Stuffed Squash:


Fresh Herb Stuffed Pork Loin Roast:

Here is a breakfast option:  Pumpkin Spice Pancakes: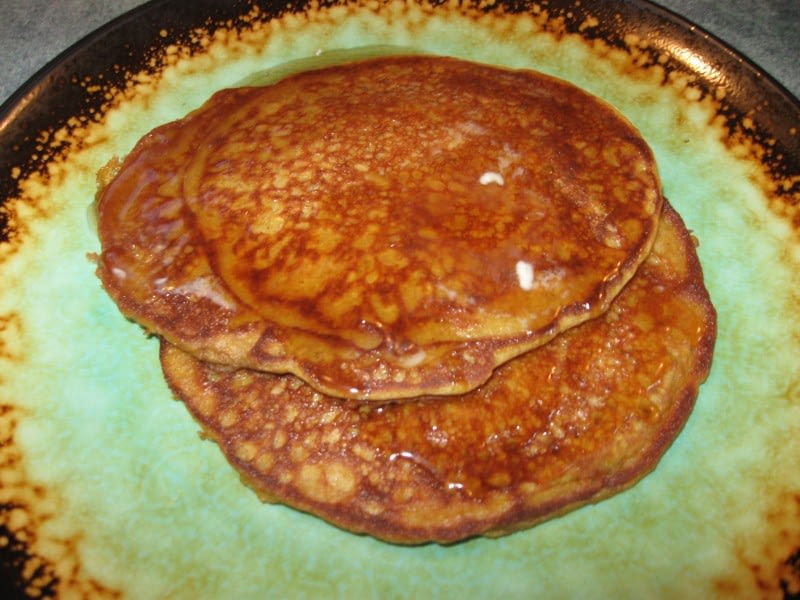 Turkey Ranch Burgers:

Where would the world be without  Gluten Free Quiche:

DH would never forgive me if I did not include Garlic Herb Mashed Yams and Potatoes: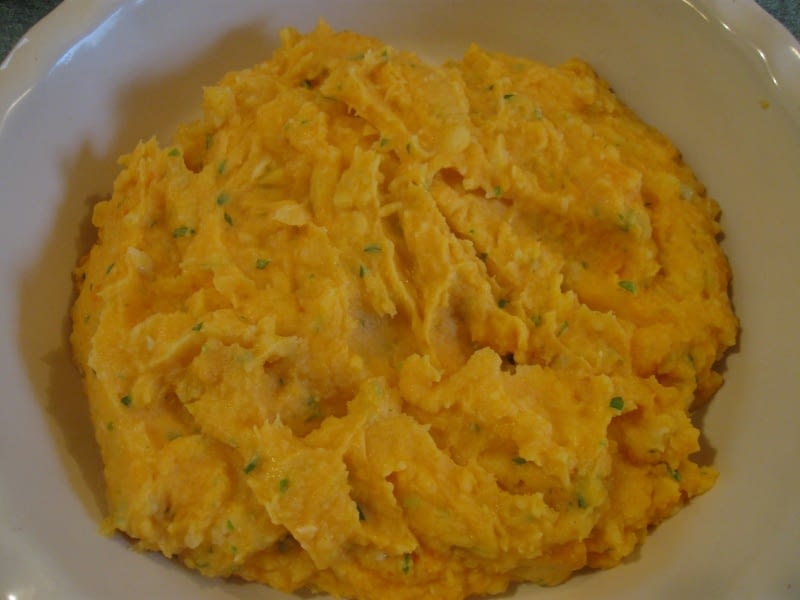 Preferably laden with ultra rich gravy of any kind.  There you have it - some of our favorite Gluten Free Foods, and again, many thanks for your kind words and support!