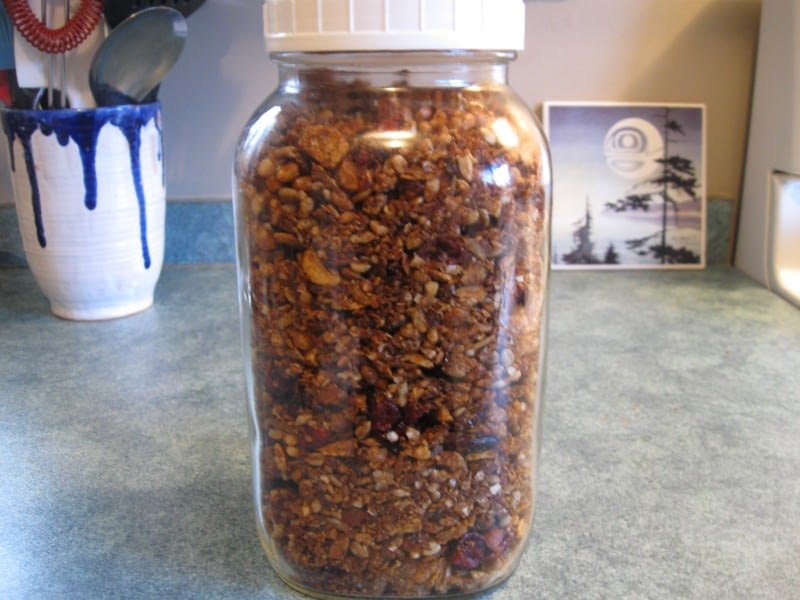 There are many recipes out there for gluten free granola.  My families favorite comes from Karen, at Heal Balance Live.  This recipe comes from Karen's other blog Gluten Free Heaven, for her original recipe, please check here. Karen's recipe was the first Gluten Free Granola Recipe that I had ever tried - my family was hooked!  What I love about this recipe, is there is no Oatmeal in it, it is super delicious and with the flax seed, sunflower seeds and nuts - it makes it all the more healthy.  My favorite way to have this lovely granola is with homemade yogurt, and fruit.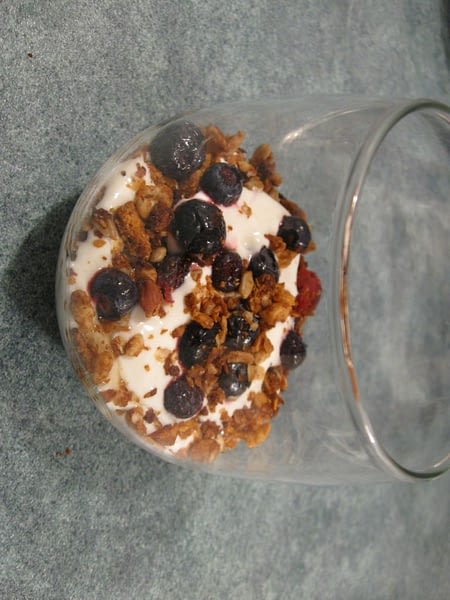 I decided to make it sugar free, by substituting the sugar with honey. Then I added a few other ingredients to make it even more healthy - and it turned out fabulous!  Thank you Karen for a great recipe.
2 Tblsp. Sorghum flour
2/3 cup Quinoa Flakes
1 cup of gluten free Corn Flakes (lightly crush with your hands)
1 cup of gluten free Rice Crispy Cereal
1/2 cup of Brown Rice Flakes
1/2 cup sunflower seeds
1 cup chopped or slivered almonds
3/4 cup shredded unsweetened coconut
1/2 cup cracked flax seed
1 tsp. Ginger
2 tsp. Cinnamon
Syrup:
1/3 cup melted Organic Coconut Oil
1/2 cup honey - for a sweeter granola, add 2 more Tblsp of honey
2 big Tblsp. Tahini nut butter
1 tsp. vanilla
Preheat the oven to 250 degrees.
In a large bowl, combine all of the dry ingredients, stirring well.
Melt the coconut oil on low heat in a sauce pan.  Then add in the Tahini nut butter, honey, stirring to combine.  It will melt quickly, then remove from the heat.  Stir in the vanilla.
Pour the syrup mixture over the dry ingredients, stirring well to combine.  Spread out evenly onto a large baking sheet and bake for 50 - 60 minutes.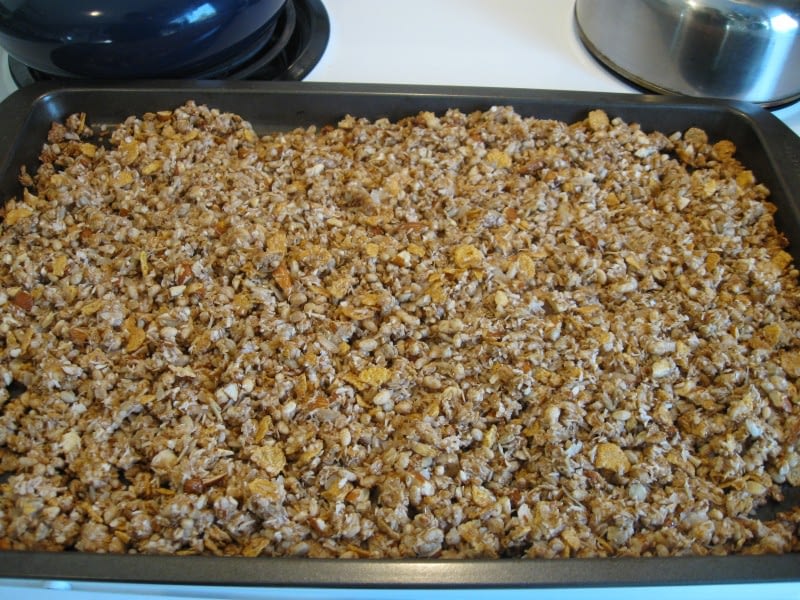 Stir the granola about every 15 minutes.  Once cooled, add in your choice of dried fruit.  So, so delicious!