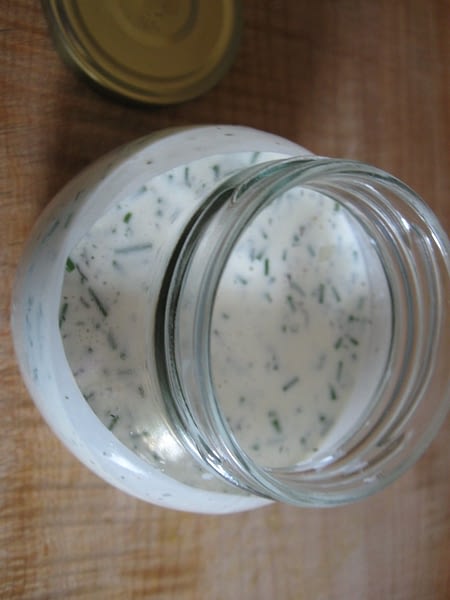 The first time I made homemade Ranch dressing, it was good, but I still felt the need to tweek the recipe.  What a lovely dressing this turned out to be!  Most recipes call for buttermilk, I used Kefir milk and it turned out great.
1 Tblsp. finely diced shallot
1 finely minced garlic clove
2 Tblsp. finely chopped chives
1 rounded tsp. Dill Weed
1 tsp. dried Basil
1/2 tsp. dried Thyme
1/2 - 2/3 cup Kefir milk (or buttermilk) (I used 2/3 cup which made the dressing on the runny side - but we liked the consistency)
4 heaping Tblsp. Mayonnaise
1 rounded tsp. Dijon Mustard
1 Tblsp. fresh Lemon Juice
salt and pepper to taste
Dice up the shallot, and finely mince the garlic and finely chopped chives.  Add to a bowl.  Add the remaining ingredients, whisking well to incorporate.  Transfer to a pourable salad dressing jar.  (I use jam jars - they work great!)  This dressing tastes better if made in the morning, to have with the evening meal.
Salad anyone?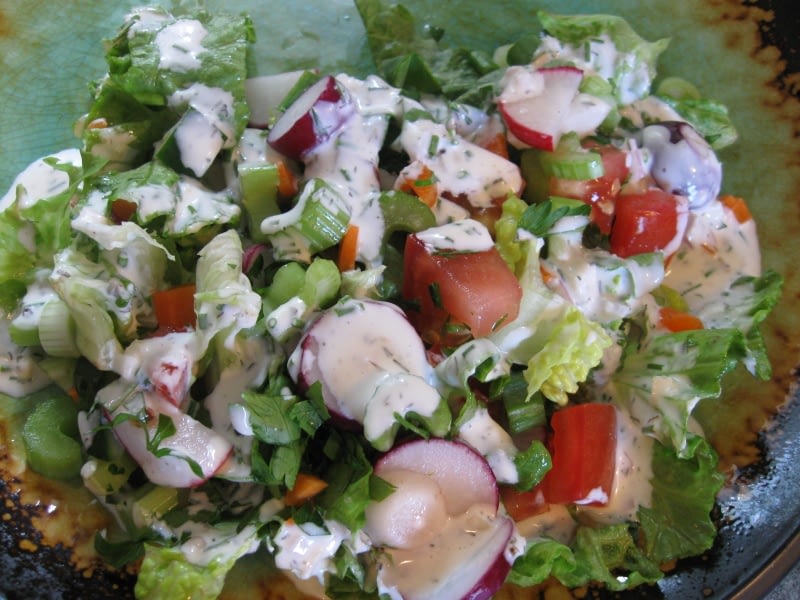 Or how about Ranch Dressing with Spicy Terriaki Wings?  Yum!