On our 3rd night of our Getaway …. We decided to go out for dinner.  Wish I could say it was good……it was horrible!  So disappointing, and last year it had been fabulous!  Well, we won't do that again….we did discover another place we will definitely try next time!  So, after dinner, we headed back to the Chalet, to walk the beach at our doorstep.  Lovely – but in March our weather is unpredictable…it suddenly got really cold.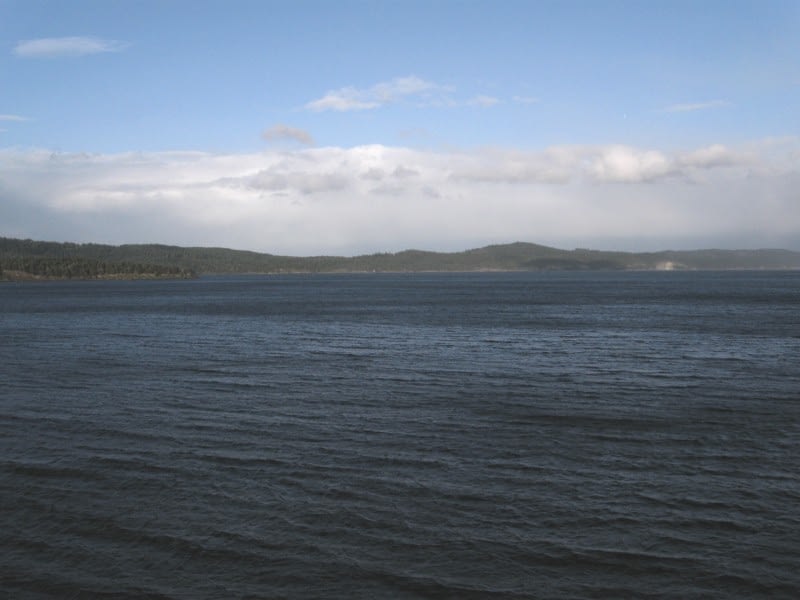 Luckily we had this to come back to:
Then to make up for a horrible dinner, I had the pleasure of hearing my DH "noodling" on his guitar.  Some of his best music has happened at times like this… "noodling".   And to explain:  My husband is Mandolin trained, so any stringed instrument he plays, he plays in fifths…. This lovely baby, was custom built, and yes, it is a 5 string guitar. Not sure you will hear it's depth on a computer…but here we go!   Hope you enjoy it as much as I did!
P.S.  See that little gizzmo on the table?  It is a hand held, pocket sized recording device...this was all he had to record the moment!

Touch My Heart - Short Version - (c) J. Gawne
day 4 to be continued...