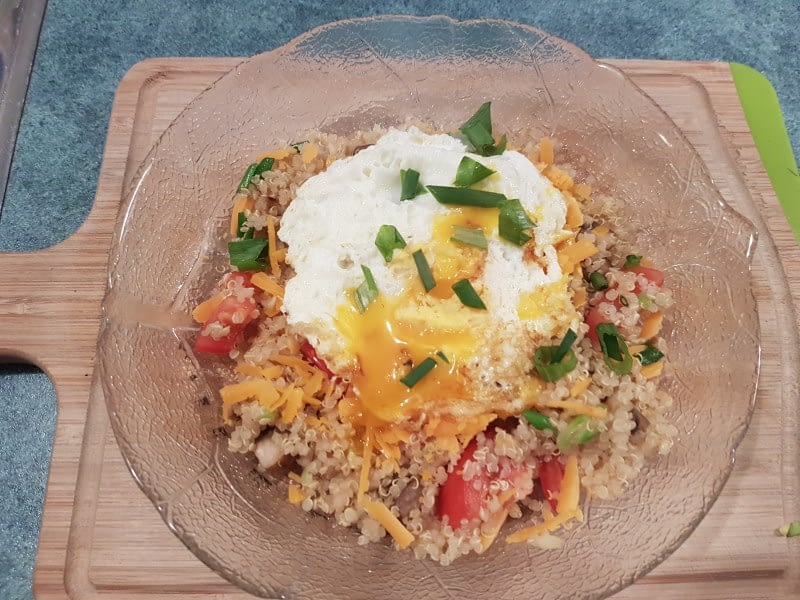 This was a hearty breakfast bowl using leftover cooked Quinoa.  There are a vast variety of recipes for Quinoa from savory to sweet, it is such a versatile healthy food.  Here are a few different recipes in this post to share with you.
This was not so much of a recipe as it is a method but will include it here:
Extra Virgin Olive Oil - to drizzle in the pan
1 chopped crimini mushroom
1/2 a large roma tomato chopped
1 green onion, diced
2/3 cup leftover cooked quinoa (cook in water)
grated sharp cheddar cheese
1 large organic egg
Heat up a pan on low medium heat with the EVOO.  Saute the mushroom until golden, then add in the tomato and green onion - saute 2 min.  Then add in the cooked quinoa to heat through.  Transfer to a bowl, sprinkle on the grated cheddar cheese and fry the egg over easy to place on top.
This breakfast bowl can be made with any vegetables, added salsa, or chopped avacado.
Or, how about using leftover quinoa to make:  Quinoa Pancakes: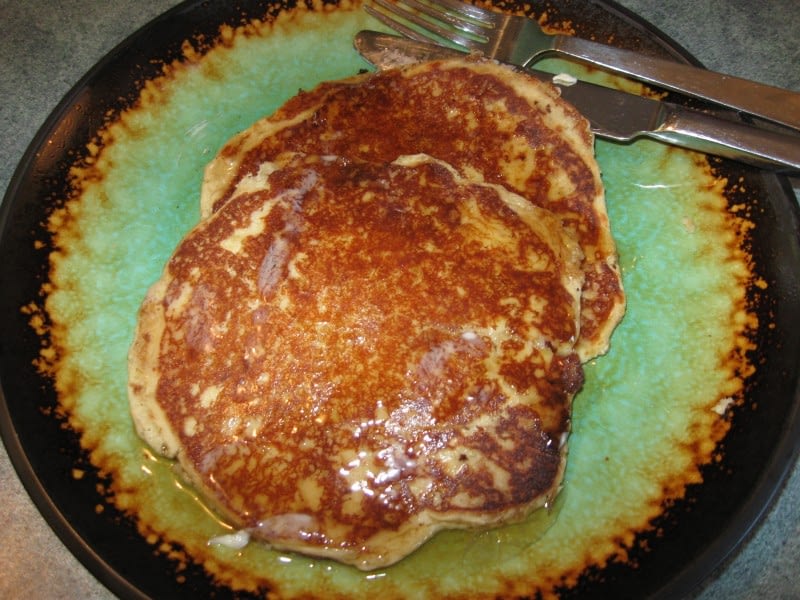 This scrumptious vegetarian Quinoa Toasted Yam Bowl makes another filing lunch or dinner: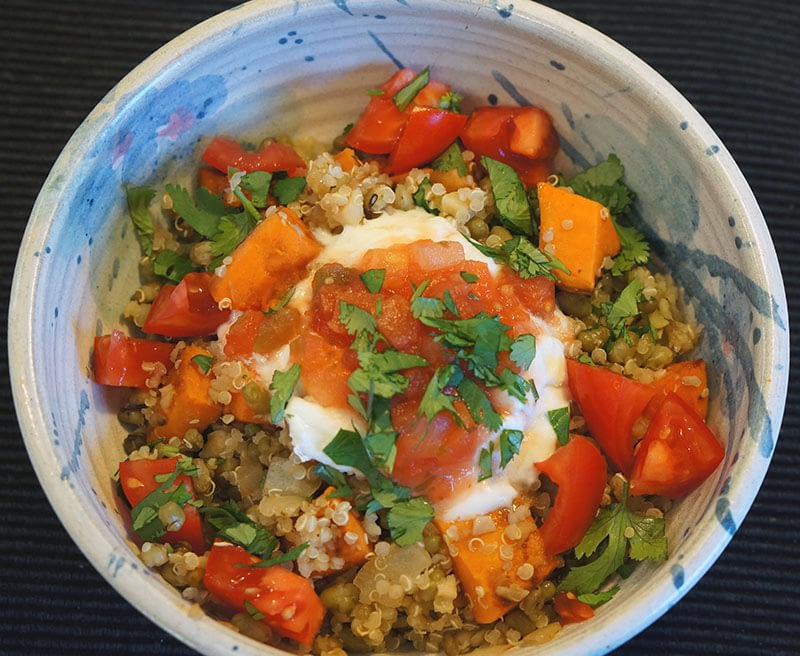 Quinoa is also a great addition to just about any salad:
It is also wonderful added to soups:

Quinoa also makes a great savory stuffing for various vegetables such as Quinoa Stuffed Tomatoes:


Quinoa makes for a hearty, healthy addition to many different meals and recipes.   Did you know that 1 cup of cooked Quiona has 5 grams of daily fiber and 8 grams of protein?  For more information on the nutrition and health benefits of Quinoa - click here for a great article.