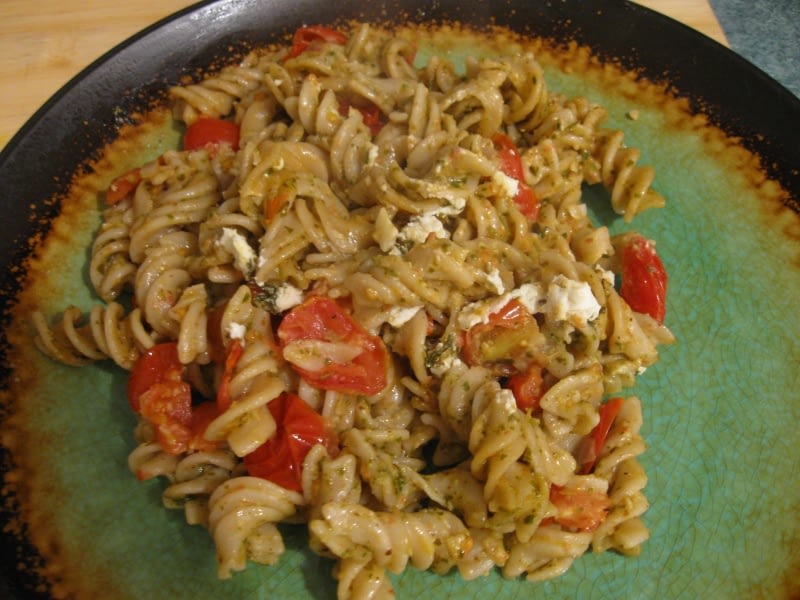 Recently we had a most delicious lunch at an upscale restaurant in town.  They served a dish similar to this one that was wonderful, I knew I would recreate it once we got home.  By the way...it took almost 3 years for this upscale and expensive restaurant to add a gluten free menu...halleluiah!
Their recipe used gluten free Spaghettini which I could not get.  They did not use pesto, but used fresh basil.  I had some homemade pesto in the freezer, and gluten free spiral noodles which worked beautifully in this dish.  I had no idea that garlic roasted herb crusted Chevrai could be so delicious in a pasta dish.  The Chevrai gave a rich creamy taste to this dish - so good!  The Chevrai they used was not seasoned...still delicious.
Here are the main ingredients: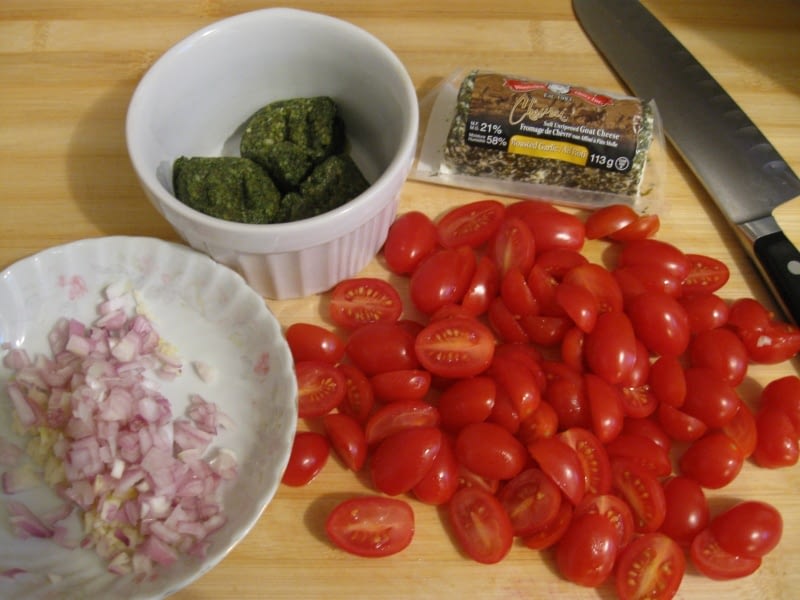 1 pkg. Tinkiyada Spiral noodles - 340 grams, cooked for 14 minutes
3 Tblsp. Organic Extra Virgin Olive Oil
10 oz. or 284 grams organic grape tomatoes, sliced in half
1 large minced garlic clove
1 shallot, finely minced
1/2 cup homemade Pesto (or storebought)
salt and pepper to taste
113 grams of Chevrai plain or roasted garlic herb crusted
Bring a large pot of salted water to the boil.  Add in the GF pasta, stirring occasionally for 14 minutes, or until cooked eldente, then drain.
Preheat the oven to 350 degrees.
While the pasta is cooking, heat up a sauce pan with the EVOO on low heat.  Add in the garlic and shallot, season with salt and pepper, sauteing about 5 minutes.  Then add in the halved grape tomatoes and turn the heat down to the lowest setting - just to heat through.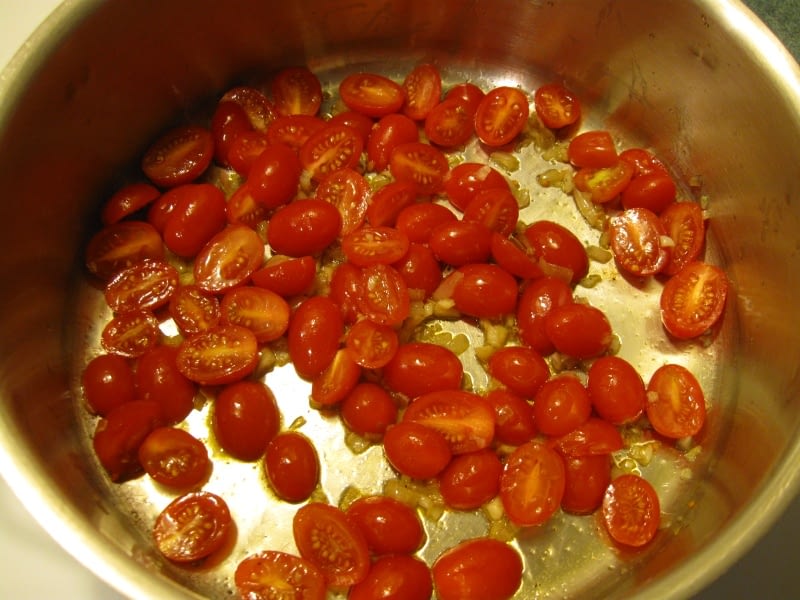 Once the pasta is cooked, add to the tomatoes, shallots and garlic.  Add in the pesto and toss to combine.  Cut the Chevrai in half and crumble into the pasta, then mix well until melted.


Transfer to a casserole dish and top with extra crumbled Chevrai.  Transfer to the oven for 10-15 minutes and serve hot.

Not only delicious...but surprisingly filling too!  Enjoy!