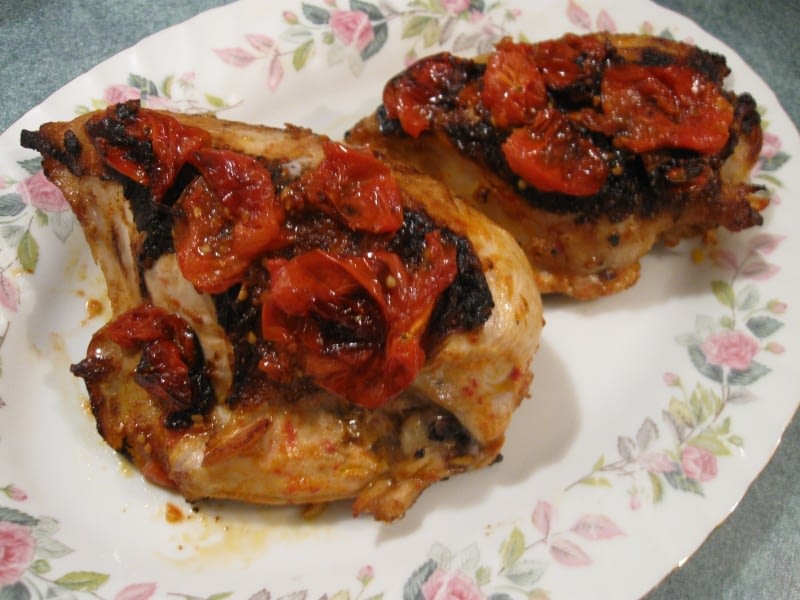 Dang...this chicken was unbelievably flavorful and super tender.  Plus, this was such an easy dish to make too!
I wish I had remembered to weigh the chicken breasts - they were quite large.  The larger one was devoured by my DH.  I could barely finish the smaller one, it was that big.  We had this chicken with Saffron Veggie Stir Fried Rice - great combination.  I want this for breakfast, then I want it for lunch, then I want it once again for dinner.... so so good!
2 chicken breasts, skin on bone in
Olive oil
15-20 grape tomatoes sliced in half
salt and pepper
SAFFRON SMOKED PAPRIKA MARINADE:
juice of one lemon
2 minced garlic cloves
1 tsp. Smoked Paprika
1/2 tsp. Saffron
salt and pepper
3 Tblsp. Olive Oil
To a bowl combine the marinade ingredients, whisking to combine.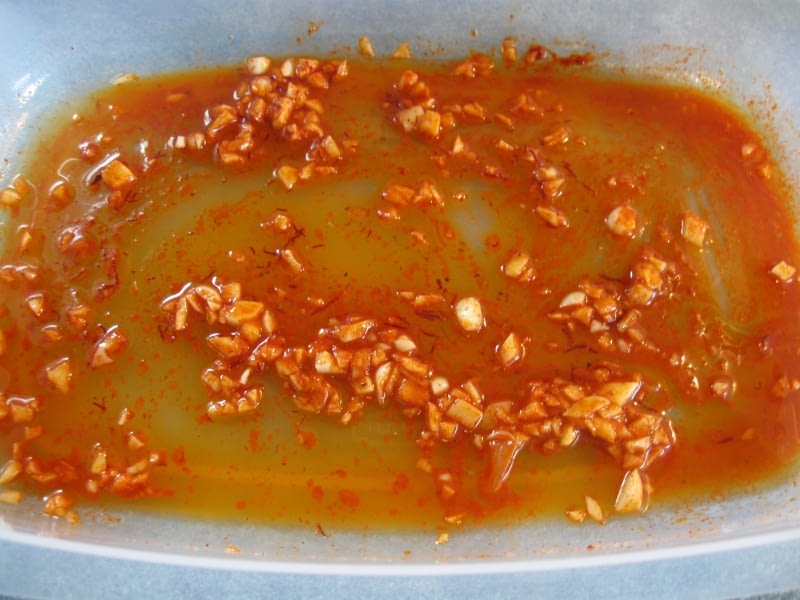 Add the chicken breasts to the marinade, rub each breast well so the chicken breasts are dripping in the marinade.  Refrigerate for 3 hours to marinate.  Half an hour before you are ready to get cooking, remove the chicken from the fridge and let sit on the counter.
Heat up a grill pan on medium heat with a good drizzle of olive oil.
Preheat the oven to 350 degrees.
Add the chicken breasts to the pan, and sear on each side for five minutes - to get good grill marks.  Then add the sliced grape tomatoes to the pan seasoning them with salt and pepper.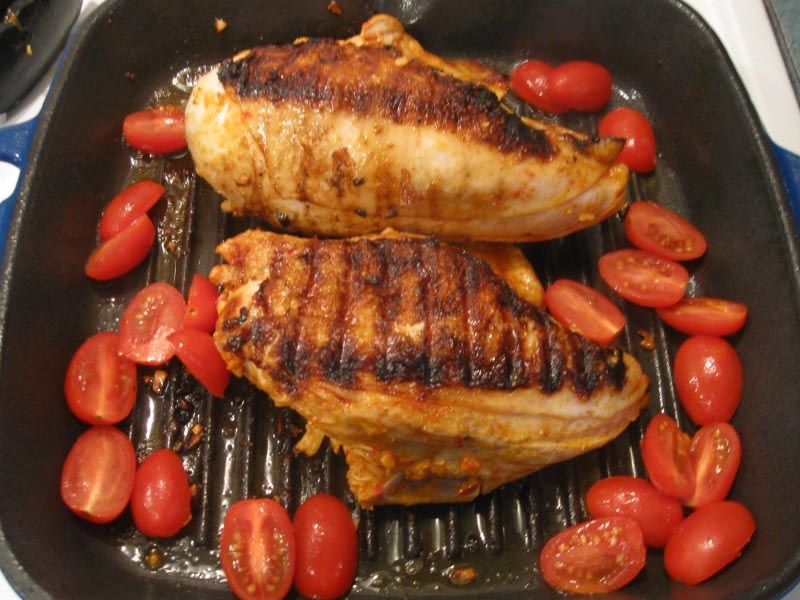 Transfer to the preheated oven and continue to cook for 30 more minutes.  Serve with Saffron Stir Fried Veggie Rice, or any other side dishes.  Enjoy!