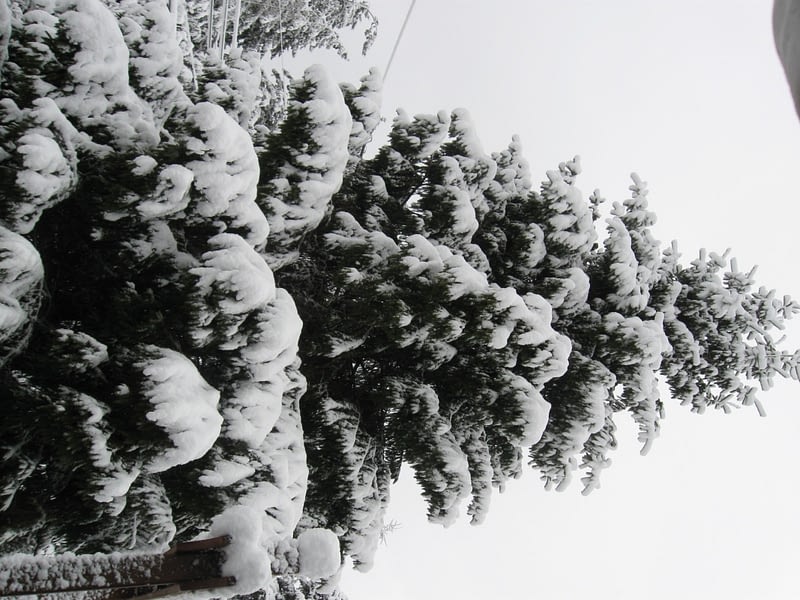 This is what we woke up to this morning - a good 10 inches of snow with more to come today and tomorrow.  Don't think I will be going anywhere for the next few days.  Our main road into Victoria is covered, and icy!  They are advising people not to travel the roads unless absolutely necessary.  Fine by me!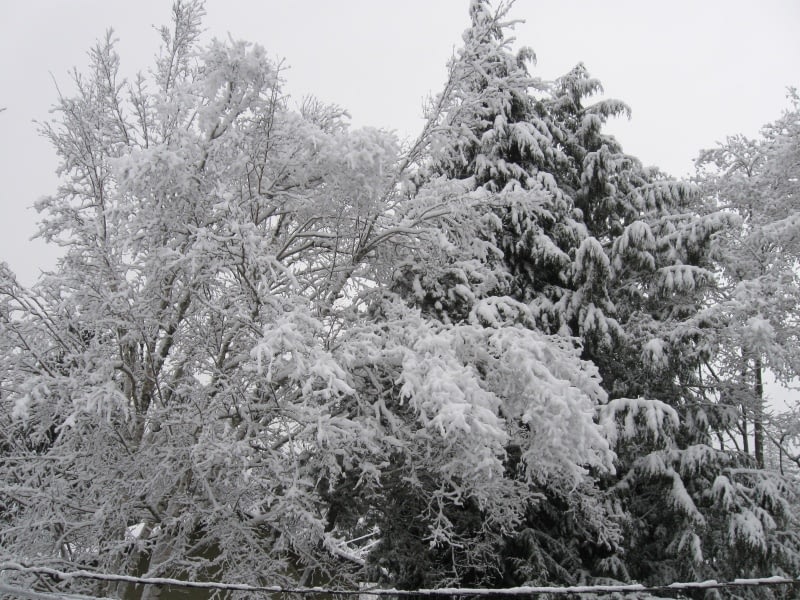 In these neck of the woods, you know it is serious snow when it stays covered on the trees.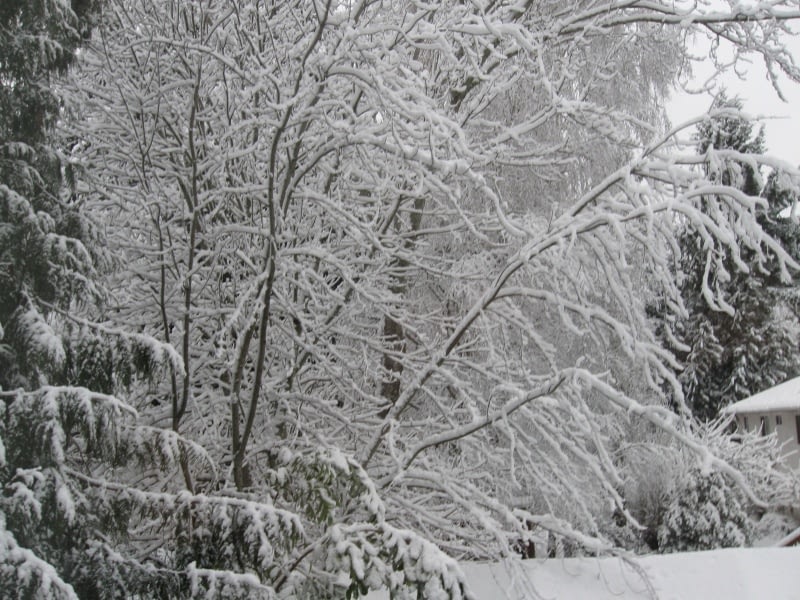 Growing up, we rarely saw snow.  Now it seems to be an every year occurrence.  Although, very pretty, give me sunshine any day!  It is in the depth of old man winter, that I miss summer time the most.  Today, I will make a big pot of tomato and beef pasta, some gluten free french bread, hunker down by the fireplace with a good book.
But first, it is time to get out the snow shovel.  Mercy!  It is only 1 hour later and now it looks like there is between 12-14 inches and counting!