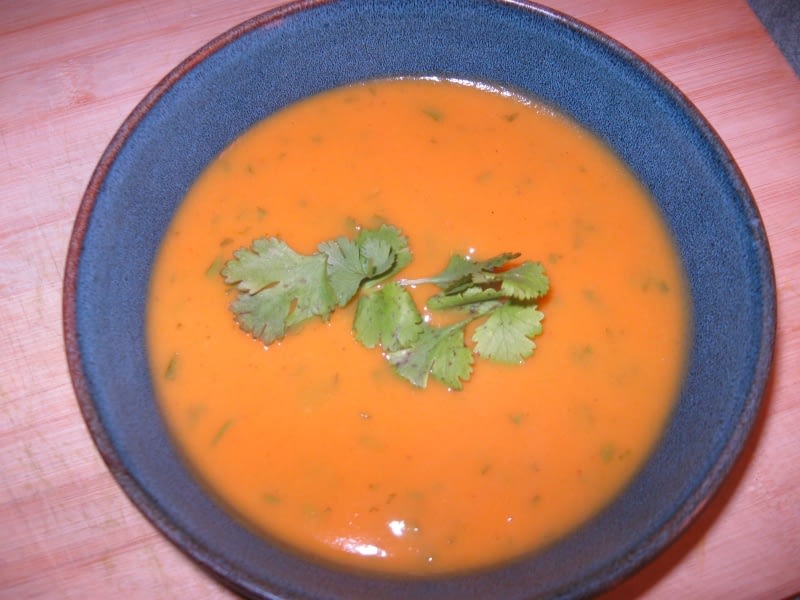 Our winter weather is now upon us.  We have not had any snow yet, but the nights are frosty, windy and downright freezing!  This flavorful soup warms the soul...with just a touch of "heat".  If you like lots of heat, increase the amount of Thai curry paste to your liking.
3 1/2 to 4 cups butternut squash, peeled and cut into 1 inch pieces
5 large peeled garlic cloves
Extra Virgin Olive Oil
salt and pepper
3 carrots, roughly chopped
1 stalk of celery, chopped
1 large onion, roughly chopped
1 inch piece of fresh ginger - minced
3 tsp. Thai red curry paste
2 1/2 cups chicken or turkey stock
1 400ml can of coconut milk
a big handful of fresh cilantro, minced
juice of 1/2 a large lime
Preheat the oven to 350 degrees.  Add the butternut squash and garlic to a roasting pan, drizzle lightly with EVOO, and season with salt and pepper.  Bake for 30 minutes, then toss and continue to bake for another 30 minutes.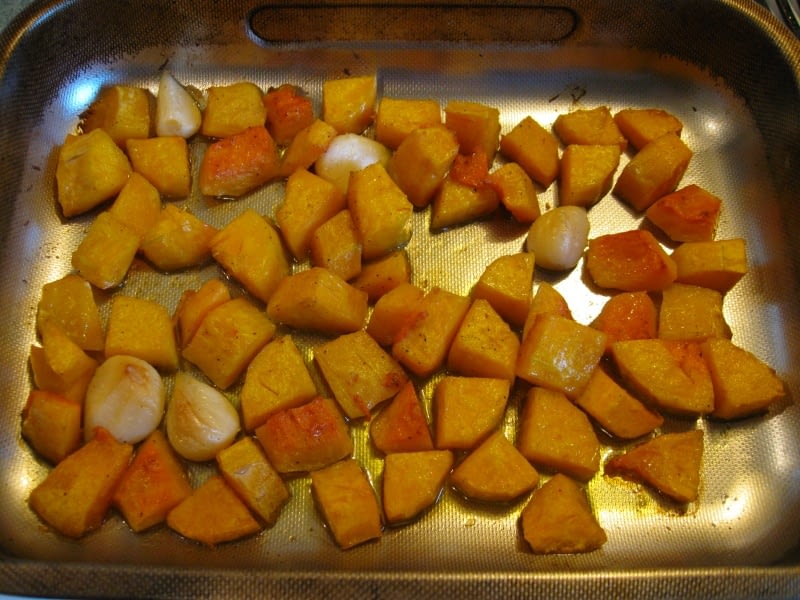 Meanwhile, heat up a dutch oven on low medium heat.  Add in a drizzle of EVOO, carrots, ginger, onions and celery.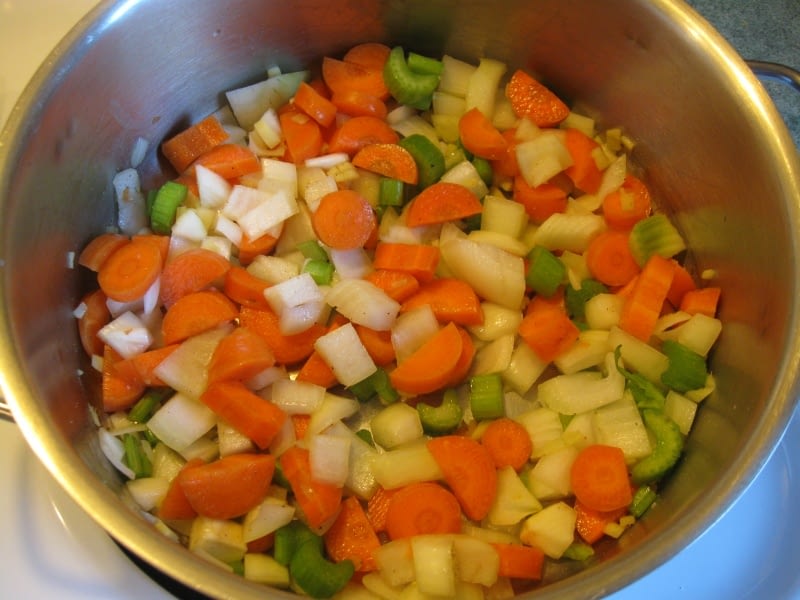 Saute about 8-10 minutes.  Add in the Thai Curry Paste then pour in the stock, stirring well.  See the lovely red color?

Lid on, and gently simmer about 30 minutes.  Add in the roasted squash, garlic and coconut milk.  Bring back to a lite simmer - about 15 more minutes.  Check for salt and pepper.
Blend in a food processor or use an immersion blender until smooth, then add in the fresh lime juice and cilantro.
A warming soup for those cold winter nights - yum!